We have seen our Bollywood actors doing daring stunts, but then there have been instants, where they have dressed up as a women, wearing the most skimpiest of clothes, flaunting their waxed bodies and even seducing other characters.
Actors like Amitabh Bachchan, Salman Khan, Shah Rukh Khan, Aamir Khan have played a role of a woman onscreen, and have confidently donned female attires and given brilliant performances.
Be it Amitabh Bachchan is Laawaris, or Shah Rukh Khan in Duplicate, Kamal Haasan in Chachi 420, Salman Khan in Jaan-E-Mann or Aamir Khan in Baazi as well as a television commercial all of them have done it and done it convincingly. Recently, Saif Ali Khan and Ram Kapoor have also joined their league by becoming women for their parts in Humshakals.
Here is a quick look at our Bollywood actors who did this very convincingly:
Bollywood Actors Who Played Female Roles In Movies
[nextpage]
[/nextpage]
[nextpage]
[/nextpage]
[nextpage]
[/nextpage]
[nextpage]
[/nextpage]
[nextpage]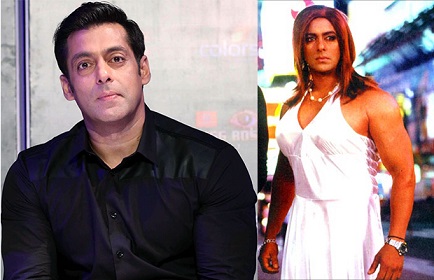 [/nextpage]
[nextpage]
[/nextpage]
[nextpage]
[/nextpage]
[nextpage]
[/nextpage]
[nextpage]
[/nextpage]
[nextpage]
[/nextpage]
[nextpage]
[/nextpage]
[nextpage]
[/nextpage]
[nextpage]
[/nextpage]
[nextpage]
[/nextpage]
[nextpage]
[/nextpage]
[nextpage]
[/nextpage]
[nextpage]
[/nextpage]
[nextpage]
[/nextpage]
[nextpage]
[/nextpage]
[nextpage]
[/nextpage]
[nextpage]
[/nextpage]